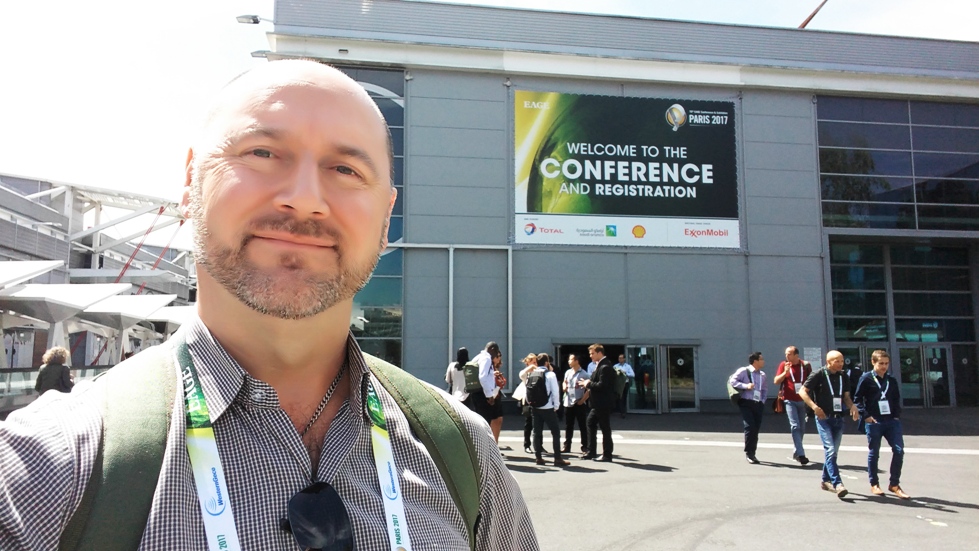 Hello Readers, the first website update in a while means this has been a very busy year for Gondwana.
2017 Has seen the continuation of the trend started in 2016, with hydrocarbon-related projects in Indonesia dominating in the first half of the year, before an uptake of a mixture of minerals and hydrocarbon-related projects from different parts of the world in the second half. As the year drew to a close some more significant Australian-based projects came online, a pleasing development considering we are Australian-based!!
The first part of the year saw the closing up of FTG Gradiometry and Magnetics QC work in South Sumatra, and the commencement of a very large Interpretation and Modelling project based on the same data, which took Matthew Zengerer back to Jakarta for a couple of months and over to Madrid for additional work. As part of the same trip Matthew attended SEAPEX in Singapore,  EAGE 2017 in Paris and also managed a site visit to the historic Boliden mining centre in Sweden.
Whilst still in Jakarta new projects came online, reprocessing gravity data from Serbia and a new EM, Radiometrics and Magnetics modelling and interpretation project based on data from Mali, West Africa. Work continued on these after returning to Australia. In October a new 2D/3D basin modelling project in the Amadeus Basin in Australia became active and work on this will continue into 2018. A final marketing trip to the APGCE conference in Kuala Lumpur took place in November, with the final local marketing event to take place at the annual SA Exploration and Mining Conference in Adelaide.
Looking ahead to 2018, there are prospects for magnetics data reprocessing work, a further series of FTG QC projects, and possible interpretative projects in Malaysia. Gondwana Geoscience will also be attending the first ever AEGC Conference in Sydney in February where Matthew is presenting a paper on Tensor Interpretation. Gondwana Geoscience is now a happening entity in the world of exploration!!! Matthew Zengerer would like to thank contributions from Gondwana Associates Rainer Wackerle, David Pugh and Christine Lawley for helping make it happen. Roll on 2018!!!!!