Associates form a significant component of Gondwana Geoscience's shared business interests and vision and provide an important resource for skills diversification and additional capability. The following companies and individuals are trusted and recommended business associates and industry professionals.

Intrepid Geophysics
Intrepid Geophysics (formerly Desmond Fitzgerald & Associates) has provided software and services for potential field geophysics applications since 1992. Intrepid Geophysics and its partners employ more than fifteen geophysicists, software developers and a range of professional support staff. Intrepid Geophysics had more than twenty years experience in the mining and mineral/oil & gas exploration industries. The GeoIntrepid solutions services company is part of the Intrepid Geophysics business. 
Contact Details 
Address: Suite 110 / 3 Male Street, Brighton, VIC, 3186, Australia 
Phone:    +61 3 9593 1077
Fax:         +61 3 9592 4142 
Email:     This email address is being protected from spambots. You need JavaScript enabled to view it.
Web:      www.intrepid-geophysics.com

PT. Quest Geophysical Asia
PT Quest Geophysical Asia are the Jakarta-based representative for Gondwana Geoscience's Indonesian projects. They are a multi-faceted company created to address the necessity of numerous companies within the oil and gas sector to streamline and restructure expensive field operations, as well as assisting with recovering costs of huge outlays in new and existing ventures. PT Quest Geophysical Asia provide Seismic Acquisition Services, Technical Support Services, Production Enhancement, Power Generation, Project Planning, Permitting, Gravity and Magnetic Surveys, Drilling Supervision, Data Processing, GPS Surveys, Audits and HSE.
Contact Details 
Address: Komplek Pergudangan Taman tekno
            Blok H7/9 Taman tekno - Sektor XI BSD
            Serpong - Tangerang Selatan
            Bantan 15314
Phone:    +62 21 7567 1151
Fax:        +62 21 7567 1188 
Email:     This email address is being protected from spambots. You need JavaScript enabled to view it.
Web:      www.quest.co.id

Reid Geophysics
Reid Geophysics is a geophysical services business based in Eastbourne, UK, founded by Alan Reid in 1999.
Reid Geophysics offers geophysical consulting services aiming to maximise the value of gravity, magnetic and electromagnetic data for Petroleum and Mineral exploration and Environmental investigations. Services include: Survey design and commissioning; Survey & processing QC; Geophysical data processing; Data enhancement for geological structure; Modelling & interpretation; Training – formal & informal; Bespoke R&D. Reid Geophysics are  the UK agent for Intrepid Geophysics software and are also associates of GeoIntrepid.
Tim Archer is the Director and Principal Geophysicist for Reid Geophysics, a geophysical services business based in Eastbourne, UK, founded by Alan Reid in 1999. Tim Archer obtained a BSc in Geology & Physics from U of Natal, South Africa in 1992, followed a BSc (Hons) in Geophysics from U of Witwatersrand, S Africa in 1993. He also holds a management diploma from U of Stellenbosch, South Africa. From 1994-2001 Tim worked for Anglo American Corporation as an Exploration Geophysicist, primarily on their SPECTREM airborne TDEM system, operating in N & S America and Southern Africa. After moving to the UK, Tim worked in software development, and is a capable developer in Delphi, Visual Basic and C#. In 2004 Tim formed Arrow Geophysics, working primarily in Hazard Detection, using gravity, magnetometry, and a range of EM techniques (including ground probing radar), before taking up responsibilities with Reid Geophysics as a Director. He now manages the company operations.
Alan Reid is a very widely known potential fields specialist, having pioneered the technique of Euler Deconvolution and spent over 30 years in academia and industry. Although semi-retired, Alan continues to act as a point of liason and advice to Reid Geophysics and wider industry. Alan is a Visiting Research Fellow in the School of Earth & Environment, University of Leeds. Recent R&D work has involved work on the Enhanced Euler technique and on exploiting measured magnetic gradient data. Alan is also an active member of SEG and EAGE and a member of PESGB. Professional activities include Associate Editor of Geophysical Prospecting (after a long spell as Deputy Editor), reviewing papers for SEG and EAGE, and membership of the SEG's Gravity & Magnetics Committee.
Contact Details
Address: Unit 3, The Coachmakers, 116a Seaside, Eastbourne, UK BN22 7QP
Phone: +44 (0) 1323 645 199
Email:    tim[at]reid-geophys.co.uk

Hutchens GeoPhysics
Hutchens GeoPhysics are an Adelaide-based geophysical surveying and consulting services company. Types of surveying includes magnetics, elevation, gravity and resistivity/induced polarisation. Consulting services include data and image processing, 2D and 3D modelling and interpretation/GIS.
Matthew Hutchens BSc (Geophysics/Chemistry) Hons (Geophysics) graduated from Adelaide University in 2000 with the Normandy Mining Prize for Honours Geophysics.
Starting as a company geophysicist, Matthew has been a mineral exploration consultant from 2007 with Hutchens Geophysics formed in 2013. After a few years searching for Diamonds in the Flinders ranges with Flinders Diamonds, Matthew teamed up with Graham Bubner in AsIs International geophysical consultancy. AsIs International was engaged by Australian mineral exploration companies to help explore for a wide range of target commodities across the nation. Matthew also founded AMG Surveys in 2007 to provide the local industry with high defintion magnetic surveys. AMG Surveys has provided a professional service with exceptional rates of production and subsequently value.
Hutchens GeoPhysics was formed in 2013 by combining the surveying and consulting components together.
Matthew is a member of ASEG (Committee Member SA/NT Branch) and AIG.
Contact Details
Address: 150 Walkerville Tce, Walkerville, South Australia 5081
Phone: +61 (0)439 746 402 
Email:   This email address is being protected from spambots. You need JavaScript enabled to view it. 
Web:    www.hutchensgeophysics.com.au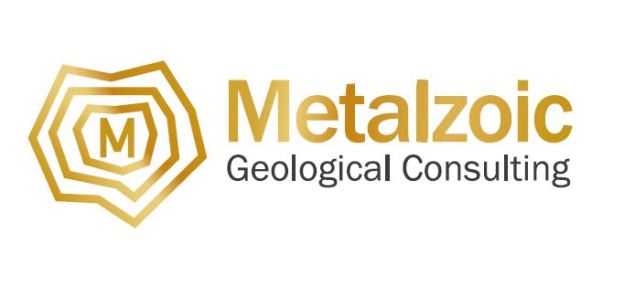 Metalzoic Geological Consulting
Metalzoic Geological Consulting are an Adelaide-based geological services business.
Christine Lawley and Justin Gum are geologists with over 35 year's combined experience in base metals, gold, platinum group metals, uranium and mineral sands exploration.
Christine is currently assisting Gondwana Geoscience in marketing, administrative and geological services.
Contact Details
Address: PO Box 224 Unley BC S.A. 5061
Phone: +61 (0) 439 488 549
Email:   This email address is being protected from spambots. You need JavaScript enabled to view it.
Web:    https://metalzoic.com.au/